Positive Post Tuesday [round 3]
It's that time again.
Positive Post Tuesday!
This is
Lindsay
. She's got moxy.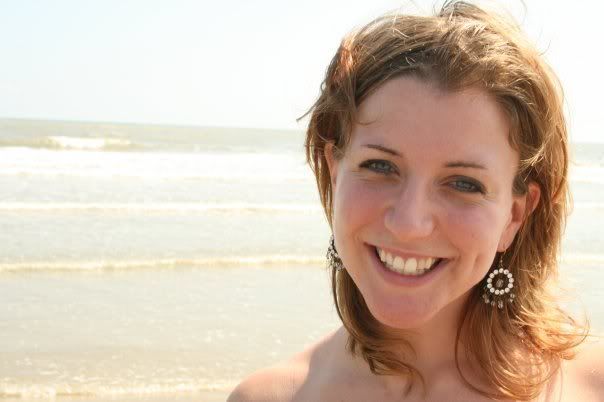 She also happens to be completely obsessed with Hello Kitty paraphernalia (and I did not realize that paraphernalia had an "r" in it until just now. Wow!)
I first met Lindsay in college when she was the editor of the student newspaper and I was a wee-little contributing writer. Eventually I moved up in a rank and found myself following in her footsteps by my senior year. She graduated a few years before me, but I remember seeing her lead our little band of journalists with determination and class. I also went regularly on a community outreach she led to a children's hospital, where we played with kids that were traumatized physically, emotionally and/or psychologically. We would debrief some nights and really have no words for some of things we saw. Lins was an amazing team leader, to say the least.
I made a lot of trips to see Lindsay when she lived in Oklahoma City. My little weekend trips with her consisted of wandering around Brick Town, making funny videos and taking photos with the infamous
OKC buffalo
, eating Thai food and visiting with
Crazy Nick
, helping out with the kids program at her church and just enjoying catching up with one another. She even brought me along to a wedding where I knew neither the bride nor the groom (scandalous, I know)...I cherish those times, most definitely.
Lindsay is a go-getter in every sense of the word. Right after graduating, she spent several months in the Philippines on her own accord and ministered to people, and especially kids, there. She came back with beautiful photos and stories to tell. She recently moved to Houston and has been moving right along with her new job as an online editor for an oil and gas company. She travels frequently (I'm jealous, really) and is continually learning and growing in her field. She inspires me and makes me laugh with her bouncy personality and her view of the world. I love how she embraces life with such fervor, despite some bumps in the road. She is an ardent pursuer of God, and I greatly admire that.
In other words, Lindsay pretty much kicks butt 24-7. I miss her a lot. Here's to you, Lins! You're one moxacious gal.
[Want to see more Positive Posts or even do your own?
Pass it on and link to your post here!
]