Pray for the Chapman Family
I heard last night of the tragedy that has struck recording artist Steven Curtis Chapman and his family. Their youngest daughter, Maria, was killed yesterday in a terrible accident. She was only 5 years old, and the youngest of the 3 girls they adopted from China.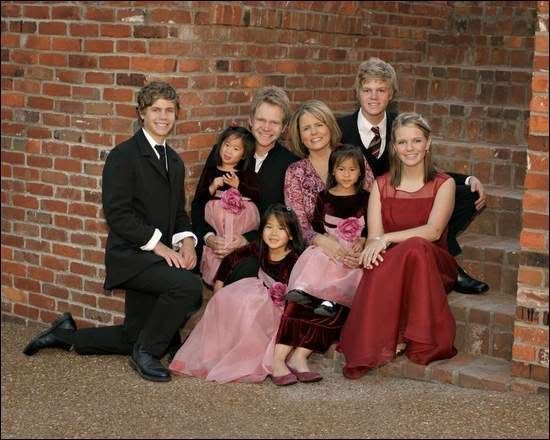 [Maria is the one in Steven's arms...]
This is a call to pray, if you will. I can not imagine the heaviness and pain they must be experiencing right now. As I woke up this morning, they were on my mind, and one of Steven's songs was in my head. It's called "
With Hope
.
"
We can cry with hope
We can say goodbye with hope
'Cause we know our goodbye is not the end
And we can grieve with hope
Because we believe with hope
(There's a place by God's grace)
There's a place where we'll see your face again
You can read more of the story
here
.
Will you join us in prayer? Thank you.