Positive Post Tuesday [the triumphant return]
The cool kids over at
...in case you were wondering
are at it again, and today, I decided to rejoin the bandwagon and pen a positive post. This Positive Post Tuesday is dedicated to none other than my mom and dad.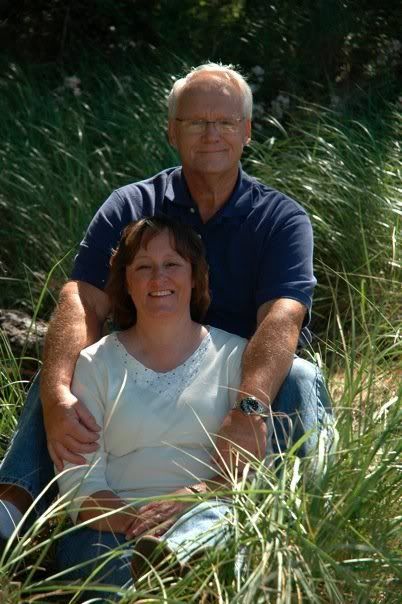 I could write a million words and still not have enough to say what these two mean to me. To me, they represent constancy, fidelity, strength, beauty, perseverance, legacy, love, wisdom and soundness (to name a few). And although I know they are mere humans and that we all have our flaws, God has used them so mightily in my life, my brothers' lives, the lives of our family members and in so many other peoples' lives. It never ceases to amaze me at how active they stay in the church and in the community. They are always reaching out to someone, be it as simple as having lunch and praying with a friend, or giving away things like cars and computers. They aren't extravagantly rich (by the standards of this world). They just have willing hearts, and they pay attention to where God tells them to give.
I love how my dad sends me pix and text messages every week and his silly jokes that he makes in the process. I cherish the time my mom and I spend on the phone every Tuesday talking about a book in the Bible we're reading together and catching up on life. I love the way my dad throws his head back, squints his eyes and squeaks a little bit when he laughs really hard. I love the way my mom tears up at the happy endings of a movie and the way I realize how alike we are, more and more every day. In other words, I am grateful for the healthy, life-giving relationship I have with my parents, and I realize how rare it is this day and age.
I cannot even count how many times and ways they have been there for me, and I hope to be even half as good a parent as they have been to me and my brothers. I miss them and wish they weren't 850 miles away from me sometimes...but, in the words of my dad, "There's no distance in prayer." And top it off, my dad even reads my blog from time to time. He's pretty Google-savvy and managed to find me without my knowing! All that from the guy who sometimes refers to the computer as "the confuser." Whatta fella. So Dad, if you're reading this...I love you! Show this to Mom!
Happy Positive Post Tuesday, folks!
[Want to see more Positive Posts or even do your own?
Pass it on and link to your post here!
]